Order high quality supplements such as probiotics, greens, Kavinace, fish oil, and prenatal vitamins directly from Emerson Ecologics and Xymogen! You can also always call Kate at (720) 507-5748 to order other supplements to be shipped to you or picked up at the office.

Ordering supplements online through links on this site always gets you discounts and/ or free shipping on a wide variety of the highest quality supplements available. It also supports my practice, and guarantees that you will receive authentic products from recent batches that are not expired. 
Emerson Ecologics

15% discount when you shop online at Emerson Ecologics! 
Click on the Wellevate image at left
Click the green "Register" button on the top of the page, and follow the directions to set up your account.
Shop for supplements to be delivered directly to you!(15% discount is automatically applied when you shop from this link)
Xymogen

Free shipping on Xymogen orders over $49!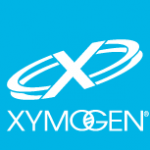 Patients may access the Xymogen eStore at https://store.xymogen.com.
To register for your account:
1.  Click on "eStore Login" at the top of the page.
2.  Click "New User", and then select "I am a Patient".
3.  Enter your Referral Code and the last name (Blalack) of your practitioner: 
(Contact us for your referral code)
4.  Enter your information to establish an account with XYMOGEN®.
Patients may also contact Xymogen Customer Service at 1-800-647-6100 [between 9am and 6pm Eastern Time] to establish their account and register for online ordering.
 Natural Partners

15% discount when you shop online at Natural Partners!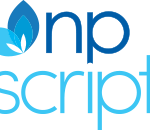 Natural Partners is your source for Kavinace, fish oil, probiotics, multivitamins, and much more.
1. Go to http://www.npscript.com/kateblalack
2. First order: In the "New Patients" box, enter practitioner code "acukat" and select "Go"
3. Future orders: select "Returning Patient" and log in to your account.